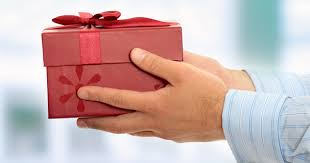 If you were given one opportunity to ask God for a free gift, what would that be?
People of different ages and social standings have different things in mind: food, clothing, shelter, education, pleasures, achievement, fame, health, beauty, etc. At some point in life, however, everyone seems to have just one common objective – wealth. But as man grows older, he eventually realizes that health is more important than wealth. Many sacrificed health in their youth to pursue wealth, only to expend the wealth that they have amassed trying to buy back health, yet often to no avail. Indeed, life is most precious of all; it is not something money could buy.
An elderly billionaire was once interviewed by a young reporter regarding the success story of his life. In the end the reporter asked the billionaire what more he would wish to obtain. Remorsefully, the billionaire replied, "I wish I could use my money to buy your youth."
In ancient Chinese history, Qin Shi Huangdi became China's first emperor after he conquered the warring states and unified the country in 221 B.C. Subsequently, he survived at least three assassination attempts and in time became preoccupied with his quest for immortality. Qin Shi Huangdi consulted magicians and travelled around the empire in search of a potion that would bring him eternal life. But in the end, he fell prey to trickery and ingested pills meant to bring immortality but which conversely ended his life at an early age of 50. He ruled China for only 10 years. Qin Shi Huangdi had the power to conquer the whole of China, but he was absolutely powerless over death which conquered him.
God knows that life is the most important thing to man. Yet human life is most fragile and fleeting. A person may have all the money, power, and high position in the world, yet all these become useless when life is approaching its end. Unquestionably, man's ultimate need is life! Is this not what you, like everyone else, desperately long for and yet still have to obtain?
Addressing this need of man, God gives eternal life as a free gift of God to one and all. In the Bible, Romans 6:23 says that "the free gift of God is eternal life in Christ Jesus our Lord." First John 5:11 also says that "God gave to us eternal life." These two verses clearly indicate that God intends to give His divine life, the eternal life, as a free gift to man.
In your physical body you have a biological life (Gk. bios) which is weak, prone to sickness, and will end in death. In your soul you have a psychological life (Gk. psuche) which also deteriorates in time. But in your spirit you can have another far-superior and excellent life, a divine life (Gk. zoe) which is the eternal life:
The eternal life is the life that is not only everlasting but also eternal both in time and in nature — John 3:16, 36; 1 John 1:2.
The eternal life is the uncreated life of God, the indestructible life, and the incorruptible life — Eph. 4:18; Heb. 7:16; 2 Tim. 1:10.
The eternal life is the life that is in the Son of God and that is the Son of God — 1 John 5:11-12; 1:2; John 1:4; 14:6.
The eternal life is the life with which the believers are regenerated and which becomes the believers' life, making the believers the children of God and the members of Christ — Col. 3:4a; John 1:12-13; Eph. 5:30.
This most precious and highest kind of life can be yours – free! It is God's gift to you! A gift is something freely given and freely received. This eternal life as the gift of God is free for your taking. It is not given as a reward based on the merit of your past doings. It is not given as a repayment or a wage of your present work. It is also not given on account of your future dutiful responsibility, which would have been like your purchase of it on credit. In this age, the eternal life is for you to receive as a free gift without the need of doing any work – past, present or future.
Do you want to obtain this gift of eternal life? How can you have it? The Bible says that the gift of eternal life from God was given to us in Christ Jesus. Because God puts His life in His Son Jesus Christ to be given to man, your receiving of the Lord Jesus is the receiving of the gift of eternal life that is in Him. Hence, if you want to receive the life of God, you must receive the Lord Jesus Christ. Believe into Him and accept Him as your personal Savior, and you will receive the eternal life.
The word of God has promised, "Everyone who believes into Him would not perish, but would have eternal life" (John 3:16a), and "Believe that Jesus is the Christ, the Son of God, and that believing, you may have life in His name" (John 20:31).
Please call on the name of the Lord Jesus and pray this simple prayer:
"Lord Jesus, You are the Son of God. I believe in You. I accept You into my life. Be my Savior and be my life, that I may have the eternal life of God in me. Thank You, Lord, for this free gift. In Your name I pray. Amen."